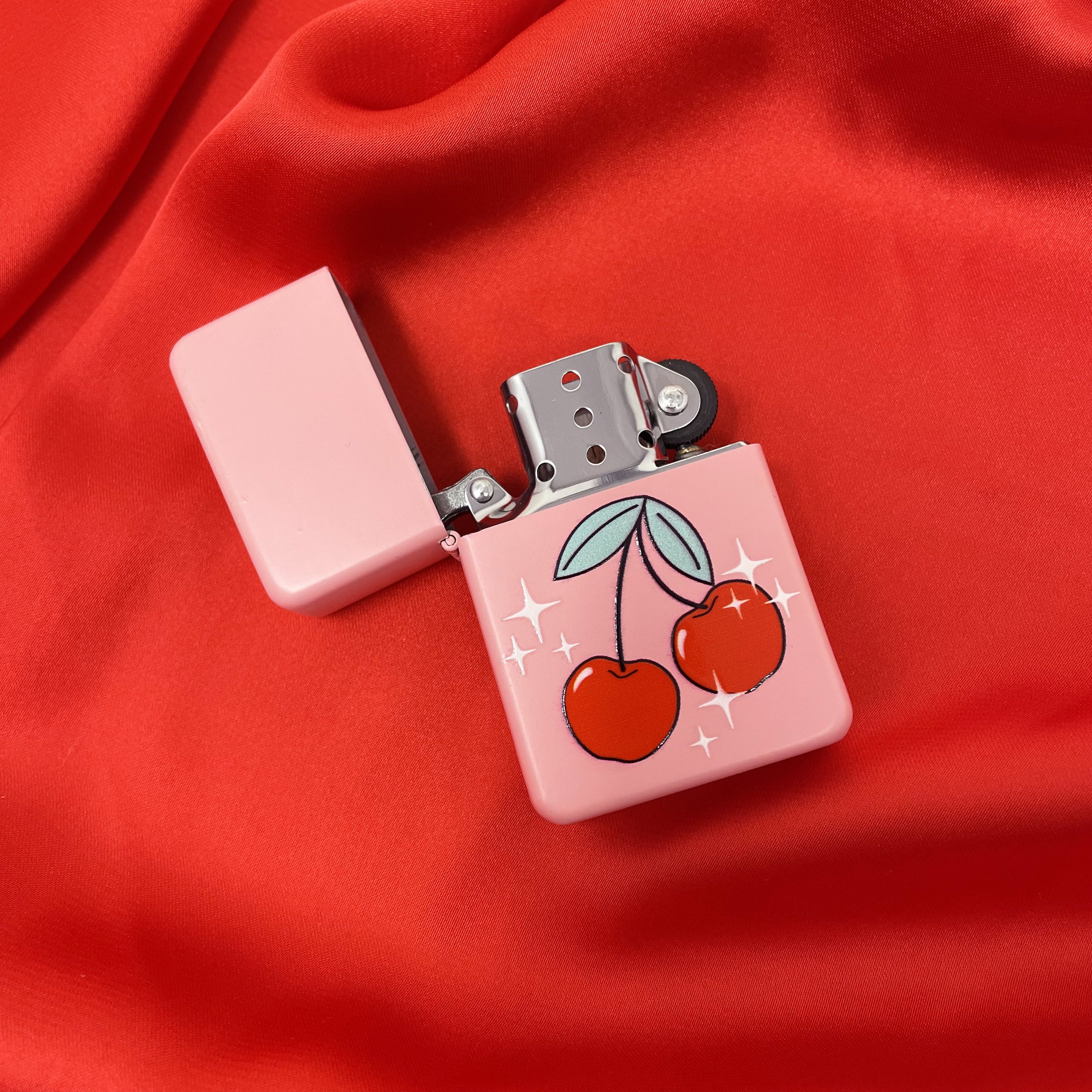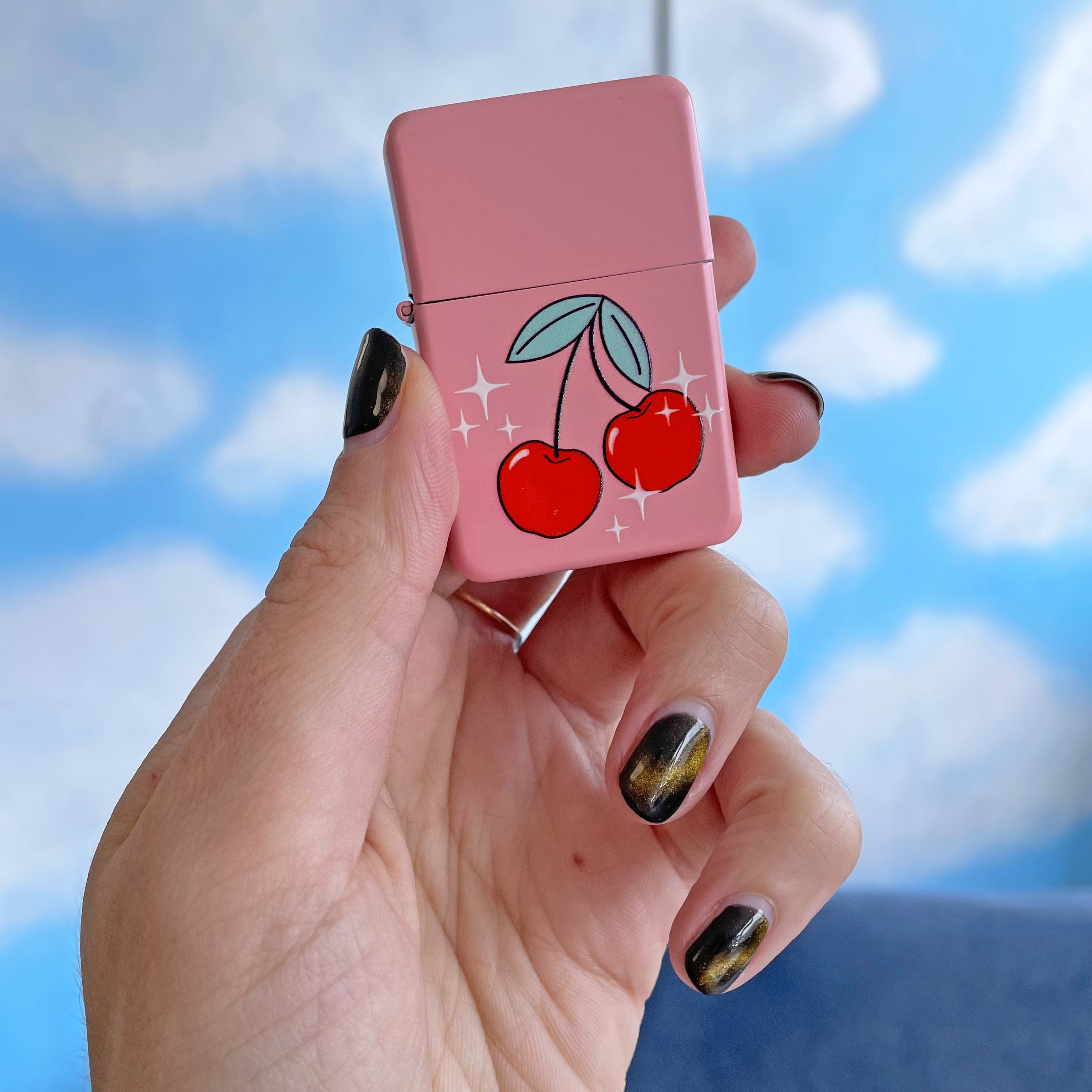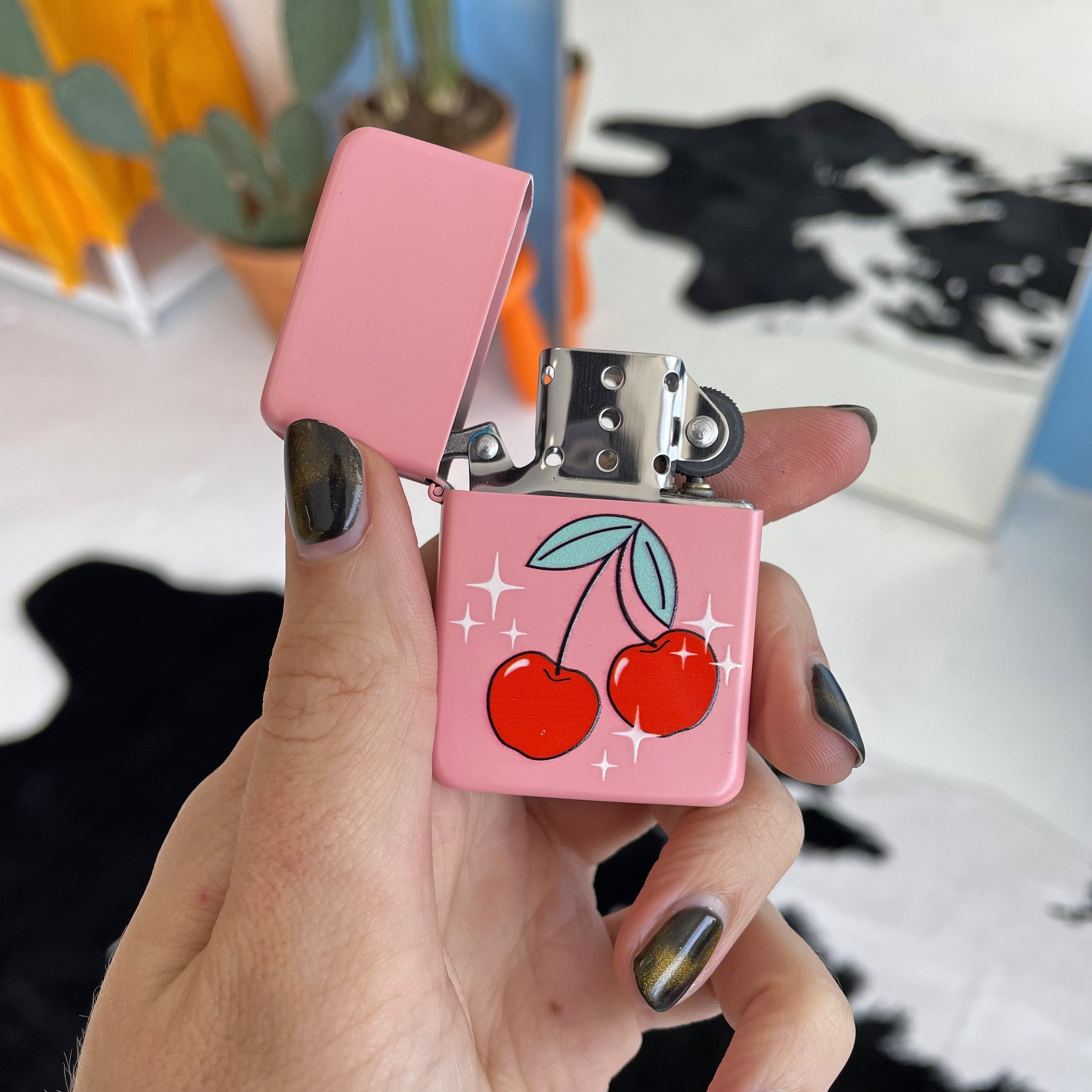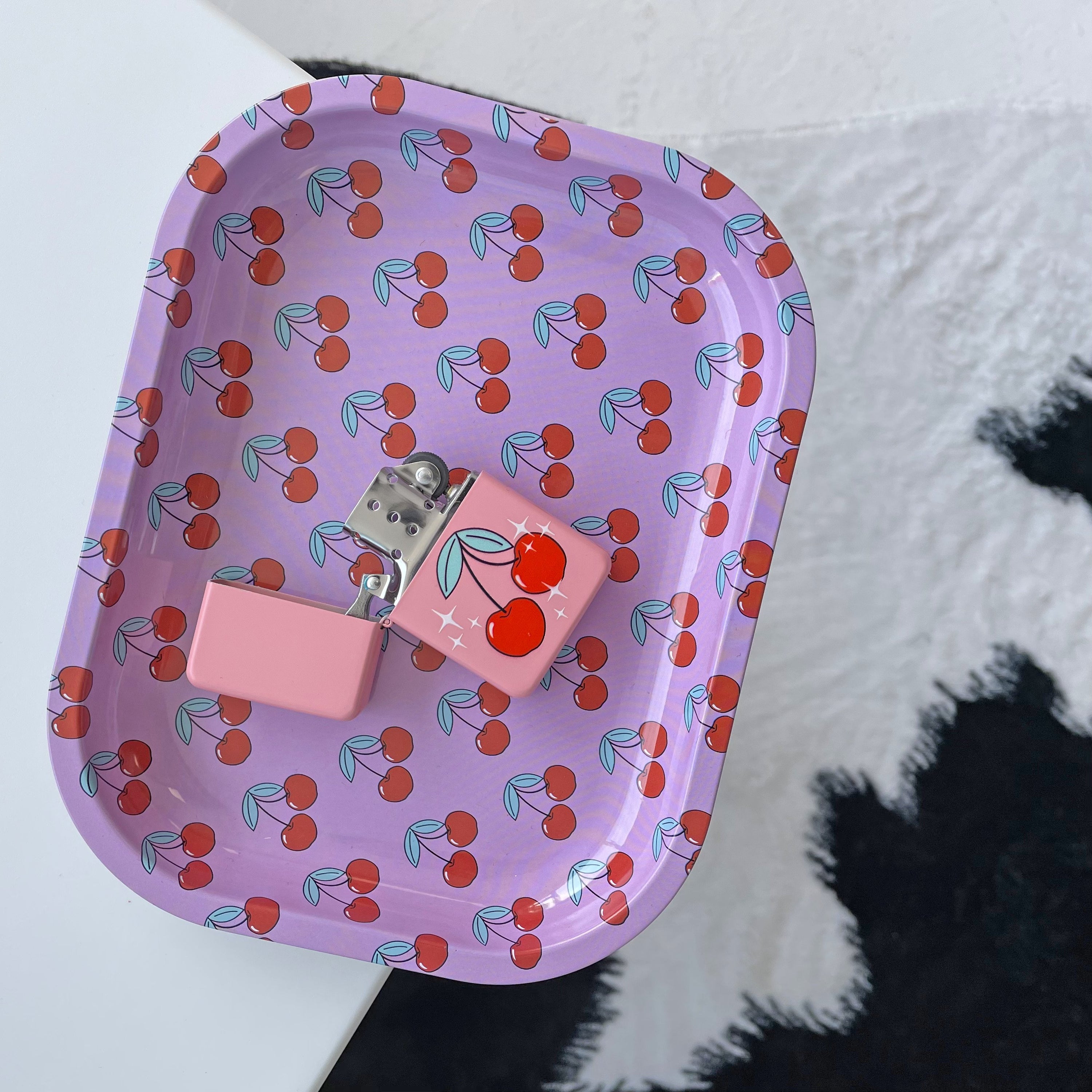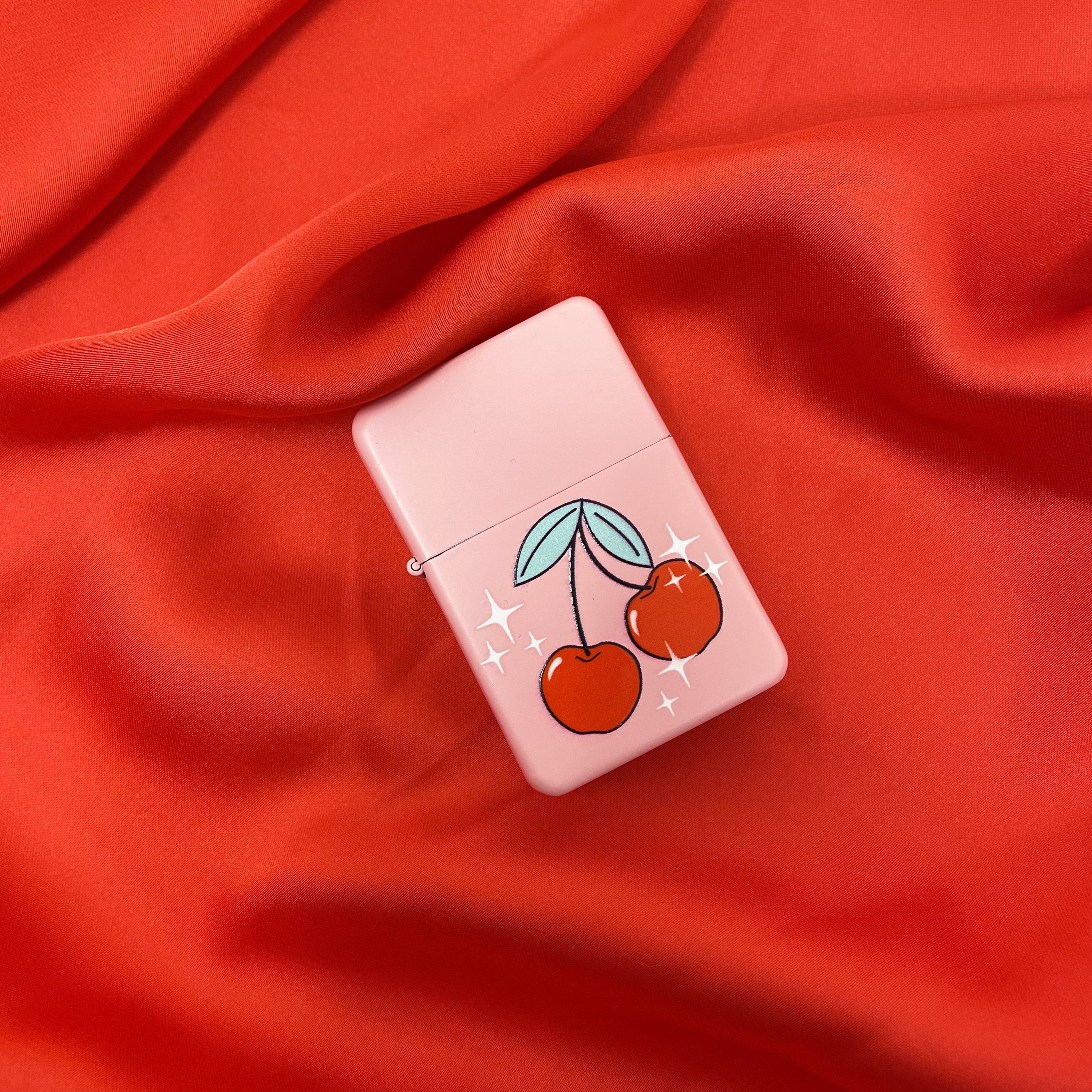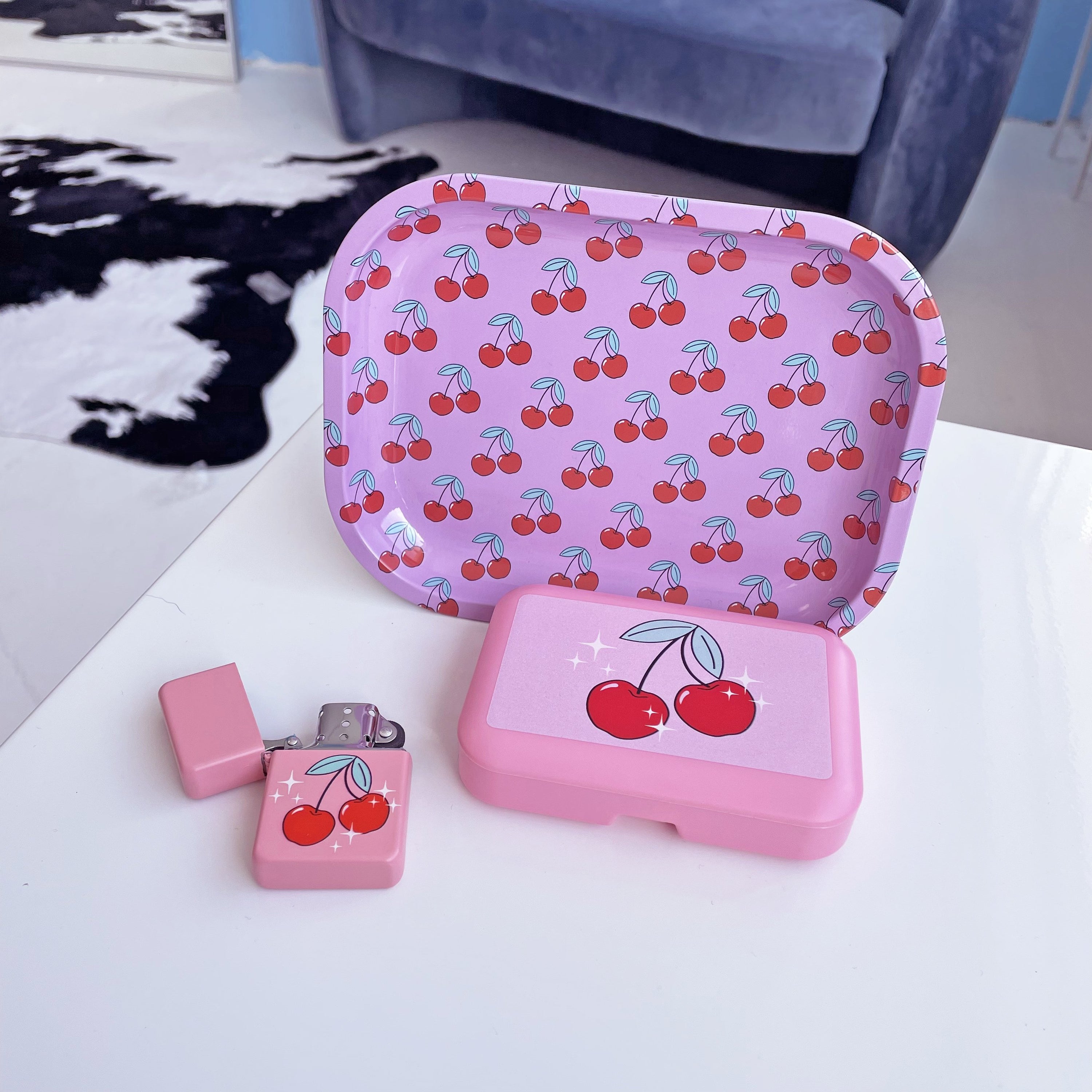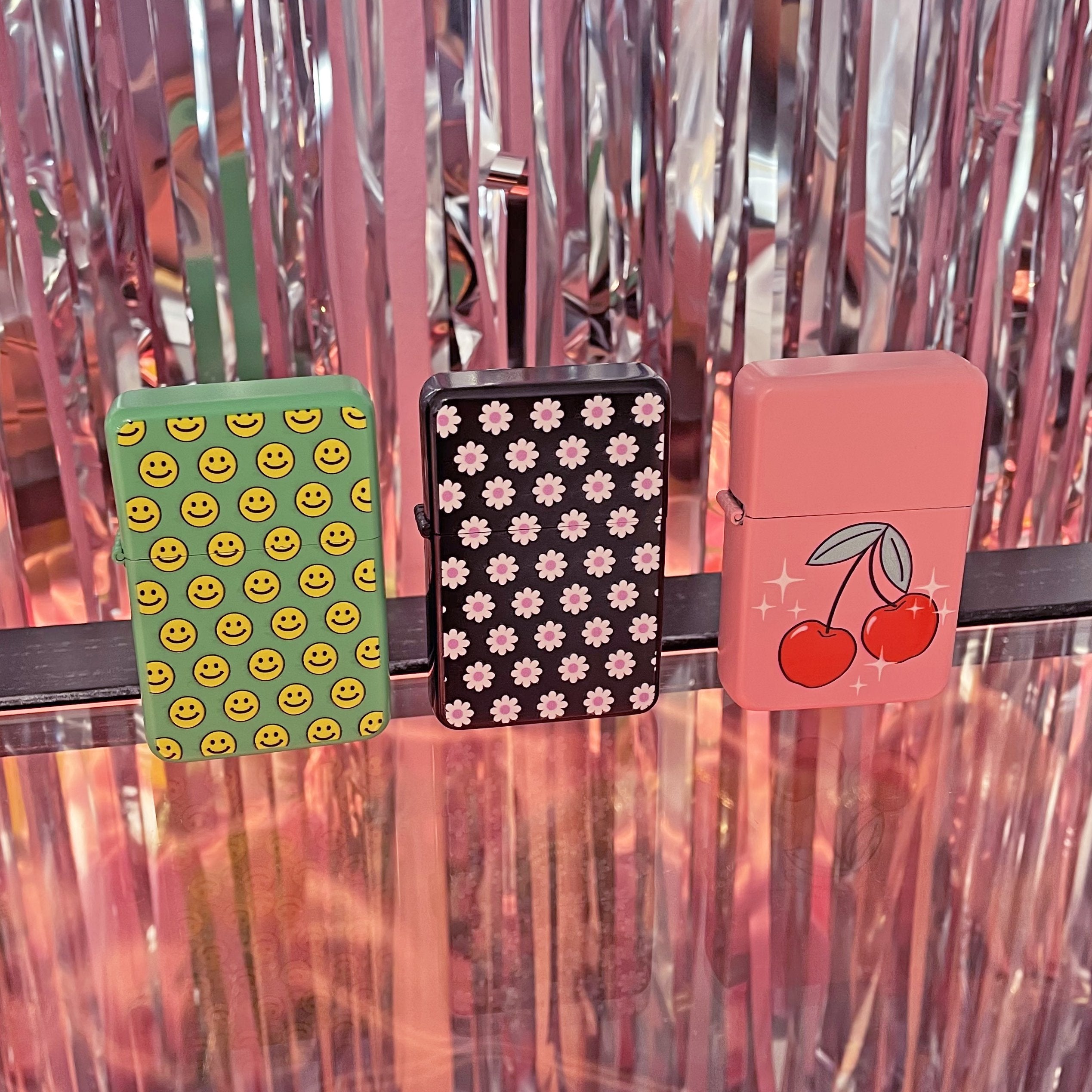 Cherry Lighter (REFILLABLE)
Finally, a lighter you'll never lose!

Lighter is bright pink and features the cutest lil cherry!

Perfect for lighting cigarettes, candles, or whatever else you need a fire for!

These lighters are REFILLABLE! Lighter fuel not included. Lighter ships empty and needs to be filled with lighter fluid to ignite!
The casing is high quality metal, this is a product you can use over and over and will last you for life!
They are very similar to Zippo lighters and can be filled and re-filled the same way. To fill the lighter, open the top and take the body out of the case. Flip the felt up and soak cotton with lighter fluid. For further instructions you can google how to fill a zippo lighter- they work the same exact way!

Please be careful when using this product and keep away from children! We can not be held liable for any accidents that occur when using this product.
Lighters can NOT be shipped internationally.

This design is the sole property of A Shop of Things 2021 and cannot be reproduced or copied for any reason without my permission beforehand.
Cherry Lighter (REFILLABLE)
FAQ
How will my order be shipped?
All orders ship via USPS First-Class or Priority Mail and include tracking!

We do not offer expedited shipping at this time.
When will my order ship?
All orders ship between 2-7 business days, unless your item is handmade or there is a disclaimer during checkout.

You'll receive a separate email with tracking once your order has shipped. If you don't see it after a few days check your *sPaM fOlDeR*!
Does A Shop of Things ship internationally?
Yes, we do!

Please keep in mind there are still major international shipping delays due to COVID, sometimes over 6 weeks! 

International orders are shipped via USPS and are typically handed off to your local postal service for final delivery. Once the package leaves the United States the tracking stop updating or may be marked as "delivered."Once an international order has left our warehouse we are unable to make any changes and are no longer responsible for your package.
You may be required to pay customs fees to receive your package – these are completely out of our control and are the responsibility of the buyer.
We ask that you consider the following before placing an international order:
We absolutely CANNOT ship lighters or matches outside of the US. Any international orders placed with either will be cancelled and refunded minus a 15% transaction fee.Please double and triple check your shipping address before placing your order. We cannot make any changes once your order is shipped, and international orders are not eligible for refund/replacement if lost. 

How long will it take my order to arrive?
Orders are typically in transit for 1-3 business days, however with current delays at the post office some packages take much longer, so please be prepared for this. We do not guarantee any shipping times.

Please note transit time does not include the time it takes to prepare and ship your order from our warehouse!
Do you offer local pickup?
Yes! Orders can typically be picked up the next day from our warehouse in Madison, Tennessee
Send us an email once your order is placed so we can refund the shipping and give you pick up instructions.